If you're looking into IT services in London, there are of course a huge number of providers to choose from.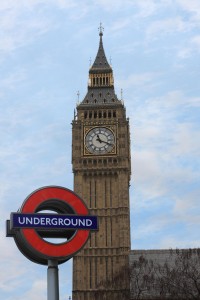 If you're wondering how much technical support would be likely to cost your business, it's actually trickier than you may have thought to find this information out. That's because many firms are reluctant to display their charges and even when they do, it can be quite tricky to compare the prices of different suppliers. To be fair, prices will be very individual since customers' needs vary significantly according to their technical knowledge. A lot depends on how long and how difficult most site visits end up being and on the quality of the management team.
Another factor is location – prices tend to be at their highest in Central London and come down in cost the further you get out of town. All of which means it's really only possible to come up with a very rough figure. But bear in mind that any kind of business support is going to set you back at least £100 a month. Anything less simply isn't worth the provider's while. So if that's over your budget, you should be looking at a local PC repair guy and not an IT support agreement, at least for now.
It costs between £70 and £200 a month to support an average server in terms of labour costs.
For each desktop, the cost is somewhere between £20 and £90 pounds a month per desktop and it can be more if the PC is a particularly old one, or if the user's technical knowledge is very shaky. Hourly rates for support engineers are in the region of £90 to £200. And while lone PC repair technicians can be a lot cheaper initially, they don't have the experience to support a business network.
So, what can be done to keep these costs to a minimum? Here are a few pointers:
Keep your equipment up to date – you should have a cycle of three to four years and ideally plan to replace infrastructure every three cycles.
Keep systems tidy, network equipment clearly labelled and dispose of any obsolete equipment promptly.
Strike a balance between being at the cutting edge of technology and running software that's simply too old to be up to the job.
Don't try and do anything too clever unless you have a very strong business case for doing so. It's typical to have a PC or Mac per person and a file store on site with everything else in the cloud.
If you would like to know more about how we at Good Choice IT could help you, contact us on 020 8099 5540 for a no obligation quote tailored to your needs.