Many small business owners fail to realise how much time their staff are wasting due to a lack of investment in IT technology
You don't need the latest fastest pc to get the best work done, but for a few hundred pounds per PC, you can get performance gains of around 30-40%. Customers tell me that they are getting double the work done when you consider the cost of employing staff you definitely want them to be as efficient as possible!
So what's the secret to achieving this?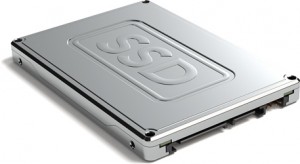 The major areas of investment are dual-screen monitors (with stand) and Solid State Drive (SSD) technology
Just having these in place will save someone at least 20 hours a year restarting their pc and switching on Outlook – that before they even start working
Solid-state drives (SSDs) are at least 3-10 times faster than old fashioned physical disk hard drives
It takes about 30 minutes per pc to swap update the hard drives and monitors, whilst stands and graphics cards take around an hour to install
Dual monitors give most users about a 30% performance gain – if you an accountant or switch between two programmes you must try it. We usually do the management first and they then call us back to do the rest of the company, If you are not using the PC enough to warrant the upgrade have you considered hot-desking?
If you don't believe me speak to some customers who have done this they rave about the improvement, with some staff saving 2-3 days a WEEK! If you want to invest in technology for your business and staff productivity, then consider upgrading your company to dual-screen computers and updating the hard drives to SSDs!