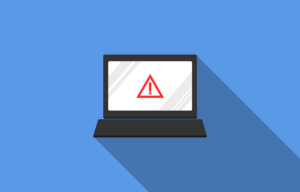 Why Baseline Security Configuration is Crucial for Small Businesses
Buying a computer, plugging it in, and maybe adding antivirus software used to be the norm for many small businesses. It was simple, straightforward, and seemed effective enough. But times have changed, and this approach doesn't cut it anymore.
The Risks of Old Practices
If you're still operating this way, your business is at significant risk. Cyber threats are more sophisticated now. Simply buying a computer from a store and setting it up without a proper configuration can expose your business to cyberattacks. Worse yet, a severe breach could be catastrophic for a small business, possibly causing irreversible damage.
The Power of Automated Baseline Configuration
So, what's the solution? It's called baseline security configuration management. And no, it's not just a checklist we go through. It's an automated process that ensures every computer and system in your business meets specific security standards right from the get-go.
With baseline configuration, we're not just manually setting up machines. Our management tools automatically ensure that every device starts from a secure foundation. This reduces errors, saves time, and, importantly, boosts your security.
Why Every Small Business Owner Should Care
You might think, "Do I really need this?" The answer is a resounding yes. Many business owners underestimate the consequences of a cybersecurity breach. Some breaches can be so severe they could force a company to close its doors for good.
Baseline configuration doesn't just safeguard against external threats. By automating the setup process, we reduce the chances of manual errors. Fewer mistakes mean reduced support costs for you in the long run.
Our Offer
As your IT support partner, we do more than just fix technical issues. We're here to ensure your business is protected from modern threats. If you're aiming to meet recommended security standards, like Cyber Essentials, then baseline configuration is the starting point.
Conclusion
The digital world is evolving, and so are its threats. But with the right measures in place, your business can thrive safely. If you're keen to understand how automated baseline configuration can benefit your business, book a call with us today.